Dr. Gracinda Ramos
BSc, DC
Dr. Gracinda Ramos was born and raised in LaSalle just outside of Windsor. She went to the University of Windsor and graduated with a Bachelor in Science Degree. After completing her degree she continued her studies at Parker Chiropractic College in Dallas, Texas. After graduating from Chiropractic College in December 2001 she worked in Dallas for one year in a large multidisciplinary office. Dr. Ramos decided to move back to Windsor and worked for a Chiropractor in Windsor. It did not take her very long to realize that she wanted to own her own business. In November of 2003 she opened Absolute Chiropractic in South Windsor. She started the business with one staff person and herself. Within the first year she hired a Chiropractor and Massage Therapist and they worked efficiently together. After four years, she hired another Massage Therapist and they started to realize the space they utilized was becoming limited.  In December 2007, she decided it was time to expand her business, she put an offer on a vacant piece of land on Walker Road and by the end of February 2008 she was a very proud owner. She decided to build a brand new office, she built a beautiful 3000 sq ft Wellness Centre. On November 25, 2008 they were open for business. What an incredible journey it was building Absolute Chiropractic Wellness Centre. It was her first time working directly with architects, engineers and contractors and it was an adventuress experience.  Thank you to Ramosco Construction, the General Contractor, because with his personal involvement and hard work ethics, the job was completed on time and with the highest quality.
Chiropractic is a health care profession that focuses on disorders of the musculoskeletal system and the nervous system, and the effects of these disorders on general health.  One of Dr. Ramos' primary focuses is her love for children which allows her to dedicate much of her practice towards helping families have healthy pregnancies, births and development. Chiropractic care offers your entire family a solid foundation for wellness. Throughout pregnancy, birth, and childhood all the way to adulthood the chiropractic lifestyle offers choices and benefits for your greater heal and well-being.
Dr. Adam Pye was born and raised in Amherstburg, Ontario, just outside of Windsor. After graduating from General Amherst High School in Amherstburg, Dr. Pye attended the Human Kinetics program at the University of Windsor. While in University, Dr. Pye had the opportunity to do an internship with a local chiropractor by the name of Dr. Ramos. This was an extremely valuable experience, not only to see a chiropractors daily activity first hand, but experiencing the chiropractic lifestyle and also to learn more about the profession and viewpoints on different issues surrounding healthcare professionals. After graduation from University, Dr. Pye began his studies at Logan College of Chiropractic in May of 2007. Logan was located in Chesterfield, Missouri, just outside of St. Louis. While at Logan Dr. Pye served on the  Student Doctors' Council as a Student Activities Officer. Dr. Pye also served as  a group leader while in clinic at Logan guiding fellow interns through case reviews and assisting in treatment plans for their patients. Dr. Pye graduated from Logan in August of 2010 and began practicing with Dr. Ramos at Absolute Chiropractic Wellness Centre in October of 2010. Dr. Pye is licensed through the College of Chiropractors of Ontario and is a member of the Ontario Chiropractic Association as well as the Canadian Chiropractic Association.
From an early age, Dr. Pye knew he wanted to work in the healthcare profession. He knew that helping individuals in the community live their lives to the fullest would be a very fulfilling way to live his life. After surveying different professions, chiropractic became the clear choice to have the greatest impact. Experiencing chiropractic himself from both a pain based treatment and a preventative treatment helped to solidify that this was the profession for him. Dr. Pye has had some great experiences in his early career helping patients experience a proactive lifestyle. He looks forward to continue helping the community and being a part of the Absolute Family.
Dr. Adam Pye
BHK, BSc, DC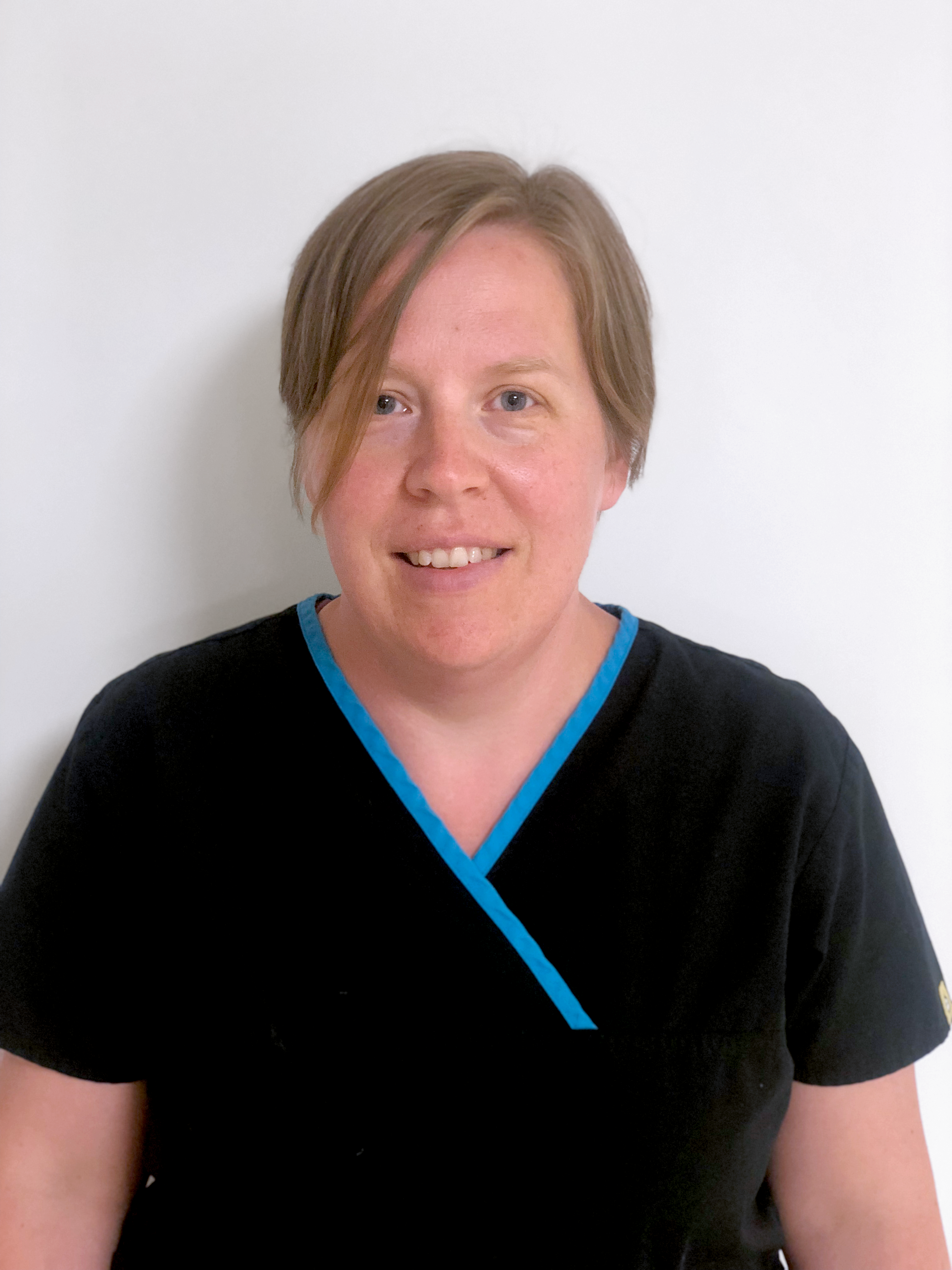 Allison McAvoy
Osteopathic Manual Practitioner
Allison McAvoy has been in private practice in Windsor, Ontario since 2003. Her practice provides acute, ongoing and preventative care for patients from throughout Windsor and Essex County.  In her over 13 years of practice, Allison has enjoyed the complete family wellness aspects of her practice while caring for many generations of family members. More recently, in addition to child, youth and adult care, her practice has expanded to include specialized pediatric and newborn care.
She graduated from the University of Windsor in 2002 with a Bachelor of Human Kinetics. She graduated with a diploma in Shiatsu Therapy in 2003.  In 2009, she graduated with a diploma in Osteopathic Manipulative Therapy from the Canadian Academy of Osteopathy and Holistic Health Sciences. In 2014, she received the Registered Kinesiologist designation of R. Kin.
Megan, Registered Massage Therapist joined out team in January 2020.  She specializes in deep tissue massage, and also offers cupping, Indian head massage and relaxation treatments. Megan's caring demeanour and strong hands ensures each treatment is with excellent quality.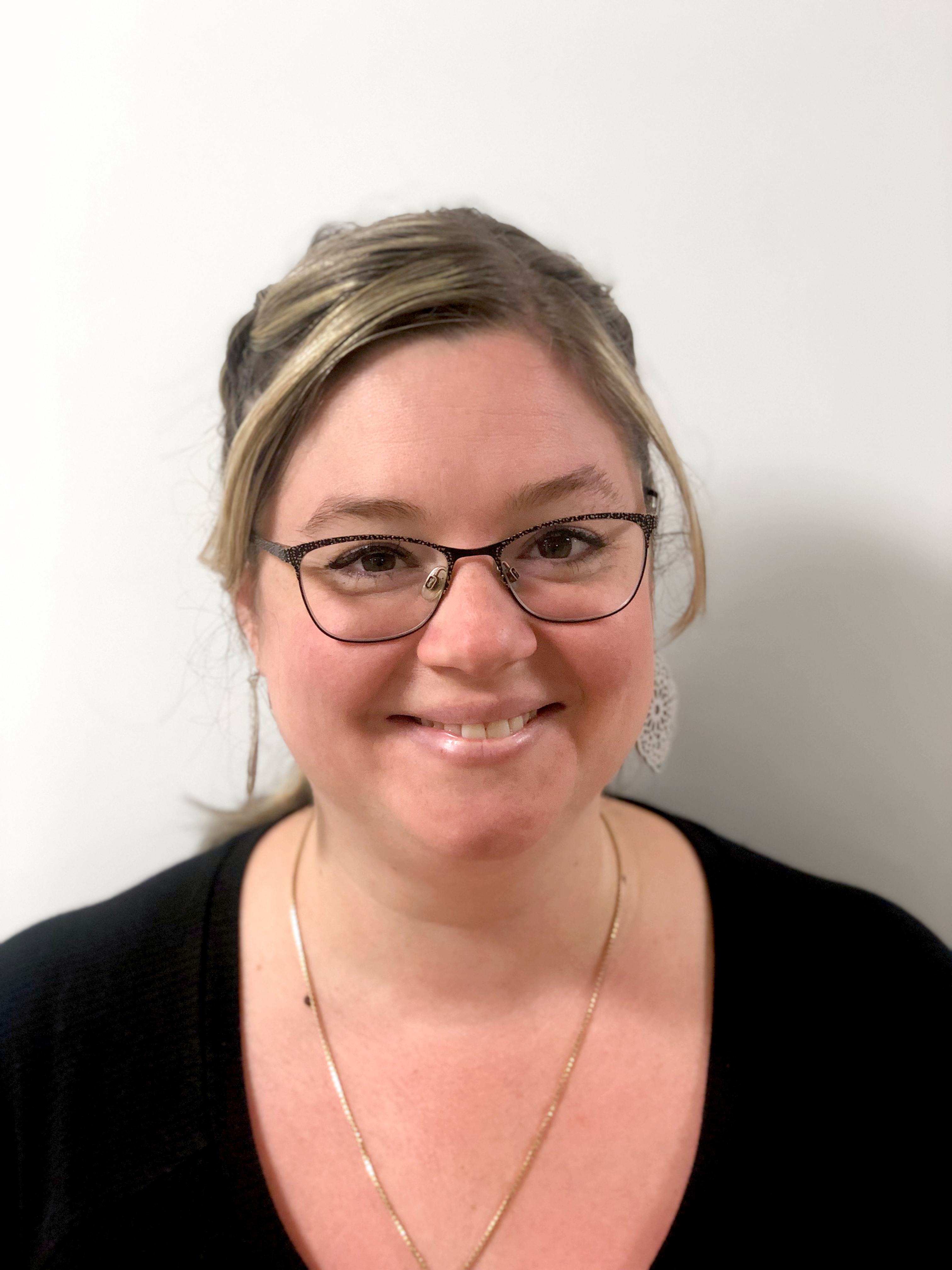 Jessica graduated, as the recipient of the Presidents award, from the Massage and Hydrotherapy program at CCHST. She wanted to turn her love of taking care of others into a career and found Massage Therapy to be her calling. With her warm and welcoming demeanour, she is sure to make every new client feel comfortable.  Not only does Jessica provide a unique treatment for each individual, but is a firm believer that the client should provide feedback during and after the massage to make sure they are getting what they need from each treatment.  Jessica provides therapeutic Swedish, prenatal, deep tissue and cupping massage therapies.
Yi Yang is a certified acupuncturist registered with the College of Traditional Chinese Medicine Practitioners and Acupuncturists of Ontario (CTCMPAO). She received her Master's Degree in Medical Biotechnology from the University of Windsor in 2016 and later graduated from the Acupuncture program at the Ontario College of Traditional Chinese Medicine (OCTCM) in 2022. 
Yi has a keen interest in the philosophy underlying Chinese medicine theory, spending considerable time studying the I Ching and drawing insights from the balance method it embraces. Through the application of this method in acupuncture, she has successfully treated patients with conditions ranging from insomnia and stress to rehabilitation from injuries, pain relief, and digestive issues. Additionally, she employs scalp acupuncture techniques to help post-stroke and cerebral palsy patients to boost recovery and regain quality of life. 
Yi takes a personalized approach to treatment, tailoring acupuncture sessions to fit each individual's health condition. Her goal is to promote a well-balance comfortable life for each of her patients.  
Yi's acupuncture eases your life.